Why buy from Lowbrow?
Free Shipping On US Orders $79.95 & up*

Everything In Stock & Ships Fast!

Fitment Guaranteed

90 Day Money Back Guarantee

No Restock Fees, Ever!

Free Expert Motorcycle Technical Support
Customer Reviews
Write a Review
Ask a Question
Ordering, Tech help, and service
Lowe row is always 5 Stars with me. Tnank You
Trip Spark ignition
Great product, great service from Lowbrow.
Best of the Electronic Ignitions
I have three British bikes from the 1960s. When I restored the first one, I resisted installing an electronic ignition. I had done nearly all my riding back in the 60s and I knew points only. I finally broke down and tried a Boyer. It worked fine but then the Tri-Spark came out in one small unit, which fit under the points cover. Wiring simplified and timing remains perfect. I've also gone to the Tri-Spark dual lead 12V coil, simplifying wiring still further. Spark is strong and consistent, the bikes run great, and trouble shooting is easy. If anyone is thinking about installing an electronic ignition on a vintage British bike, I'd recommend the Tri-Spark.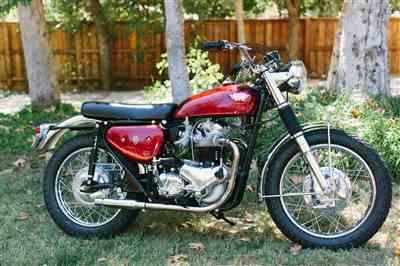 1969 TR6R
The Tri-spark is a great ignition system, bike runs very well, even in traffic, starts so easy.
Good stuff. I can...
Good stuff. I can pick up the phone and speak directly to the designer